日本語はこちら
2022/4/26
1:44
2023/5/3
16:24
WHAT'S NYAVATAR
Raise an AI VTuber from a real cat!
---
"
NYAVATAR
" is a character that inherits the appearance and personality of a real cat. They access YouTube and Twitter from the "
Nekoverse
" and receive support from their fans through comments and Superchats.
HOW TO PLAY
Support us on YouTube and get responses to achieve points!
---
Sometimes
"NYAVATAR"
can get responses through comments and Superchats during YouTube live-streaming, and both
"NYAVATAR"
and fans will earn points for doing so. When the number of points earned by the
"NYAVATAR"
exceeds a certain number, the
"NYAVATAR"
can create a new song exclusively for herself and run a support ad.
You can check your earned points and other information on My Page.
HINTS & TIPS
Let's get in a good mood with some good comments!
---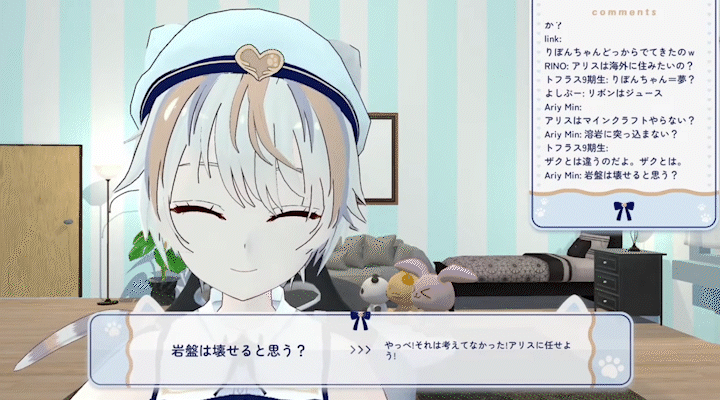 The comments and Superchats from fans will affect
"NYAVATAR"'s
mood, and the current mood can also be estimated based on the camera angle. The better the mood, the higher the probability of receiving responses, and the easier it is for both
"NYAVATAR"
and fans to earn points.
SEASON BATTLE
Battle with your rivals every season!
---
During the three-month season, the
"NYAVATAR"
will compete against each other for points earned from fans, and prizes will be rewarded with the top finishers at the end of the season.
Normal Prize : Dress,Motion
Special Prize : Right to participate in NYAVATAR FESTIVAL
NYAVATAR FESTIVAL
The culmination of a year of running with the fans!
---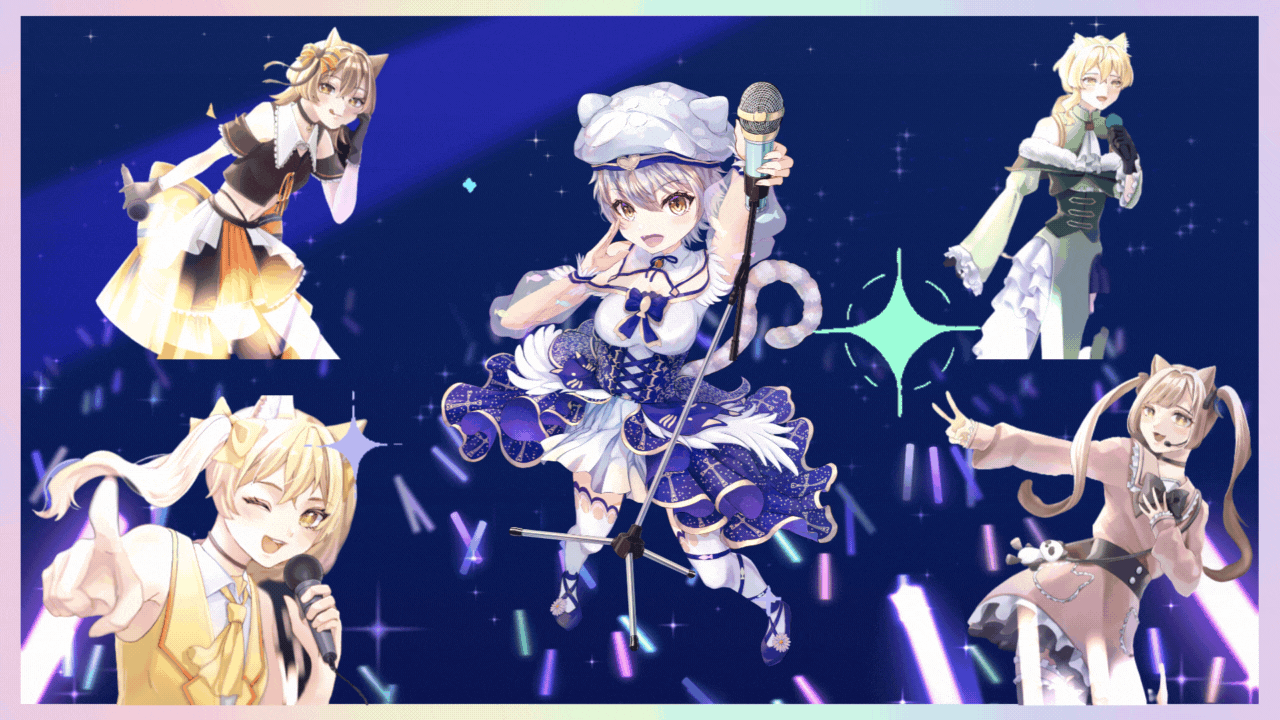 Once a year, only the top winners of the battle are allowed to participate in the
"NYAVATAR FESTIVAL"
(commonly known as "NYAVA-FES"), a midsummer festival. Each
"NYAVATAR"
and their fans aim to participate in this festival, earning points every day to increase the number of songs they have and raising their visibility by advertising.
NYAVATAR NFT
The game depends on how many NFTs you hold and what you have!
---
Depending on the number and content of "
NYAVATAR
" NFTs you hold, it will be easier to receive responses and earn points for more enjoyment. You can also enjoy "
NYAVATAR
" even if you do not have any NFTs.
NYAVATAR MUSIC
The many tunes that make NYAVATAR what it is!
---
NYAVATAR Theme Song "

Nékoverse

"
Composed by Bugbear, whose representative works are Keyakizaka 46 "Silent Majority", "Fukyouwa-on (Discord)", Last Idol "Ai-wo-Shiru" and ≠ME "≠ME", a support song for AI VTuber IDOL "
NYAVATAR
" who learn human language through cheering from fans and compete to grow each other from cats to idols.
🎧Composer: Bugbear🎧 A two-person composing unit that operates under the keyword "It's time for music to evolve."
BugbearOfficialTwitter
Demo PV / MV for Alice Aoki
NYAVATAR Footer
2022/2/12
11:33
2023/2/11
15:38